ChangNingClinic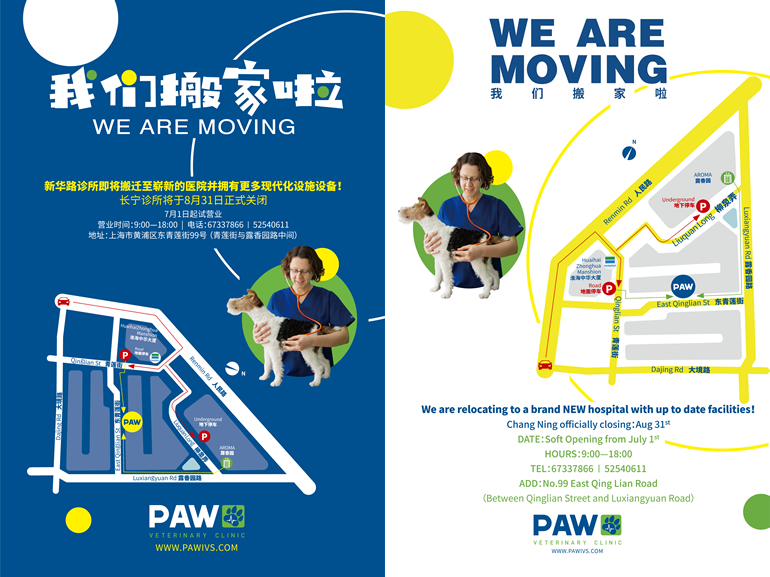 Our Vets

Mark Whelan

Mark graduated from James Cook university in Queensland in 2010. He has since worked in various practices in Australia and the Caribbean. He has mainly worked in small animal practice and his interests lie in surgery and dentistry. Mark came to China to experience a different culture and way of life. He has a very energetic border collie at home in Australia. He enjoys food, exercising and diving and exploring new places.

Our Vets

William

William graduated from Shanghai Agriculture and Forestry College in 2011. And got the bachelor`s degree from China Agriculture University in 2013.
He won many practical awards including the surgery prize.
His mission is to devote himself to small animal medicine surgery.
He is compassionate and takes his duty very seriously and constantly works to improve his professional skills as well as reading widely to increase his depth of knowledge.
We value him very highly.

Our Vets

Jean Jin

Graduated from NJAU in 2013, got a bachelor degree also the veterinary qualification certificate at the same time. Chose to be a vet because her love of Mother Nature also all kinds of animals so truly enjoys her job. Jean studied as an intern at her school's hospital which is always quite busy for 2 years. She worked hard but learnt a lot and had a great time there. Jean has worked in PAW since graduation, opening a new door to be a better vet and also get more international ideas. Jean Wishes she can be a specialist of veterinarian surgery in the future which is the direction she is moving in. Jean has a pure black mix little dog named "Hei Dou" since 2010. She hasn't been there with him for a long time and miss him very much. Love to travel and study the food from all over the world.

Our Vets

Michael Damico

Dr Michael Damico has been a Veterinarian for 16 years, graduating from the University of Queensland (Australia) in 2000. He has worked in dog and cat practice since graduation and has a special interest in surgery and laboratory medicine.
After graduation he spent many years in building his skills and after 5 years purchased Beerwah Veterinary Surgery (Sunshine Coast, Australia).
Michael had been an examiner at the University of Queensland for the final year viva exams in small animal medicine and AVBC exams in Australia in canine medicine.
He moved to Shanghai in July 2015 and is currently consulting with Shanghai Paw Veterinary Surgeons at Changning (Puxi) and Jinqiao (Pudong).

Our Vets

Jerry

Jerry graduated from Nanjing Agriculture University in 2015. He has worked in PAW since graduation. He aims to treat all animals and ensure that they are healthy, using his knowledge and skills that he gained in his training and by working at PAW.
Address:No.722-15, Xin Hua Road (near Kai Xuan Road), Chang Ning District, Shanghai, China
Tel:+86-21-52540611
Opening Hours:09:00-20:00